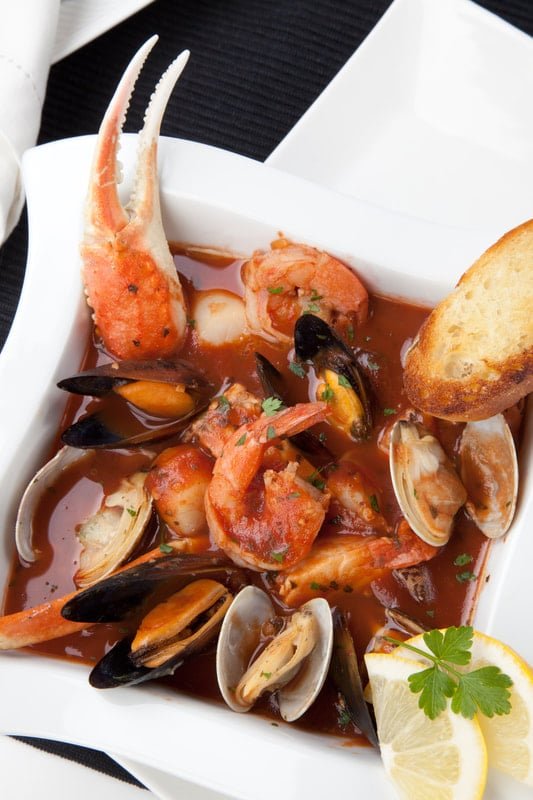 Born in San Francisco, Cioppino is a fish stew that blends the best of traditional Italian recipes. If you have ever had Cioppino, you will know this is a labor of love, but worth the wait. Another dish that is complete with a crusty loaf of sourdough bread and a glass of wine. This recipe calls for simmer time.  If you succeed in making this stew in an InstaPot, send us your results!
---
Smokin' Mary Cioppino
Ingredients:
2 bottles of Smokin' Mary Mix
1 bag Costco Seafood Medley (shrimp, mussels, scallops and Calamari)
1 large red onion cubed
2 tbsp of minced garlic
1/2 cup butter
1 oz of Extra Virgin olive oil
4 oz of Deep Eddy Lemon Vodka
Directions:
In a Large pot add butter, oil, onions and garlic over medium heat. Sauté  until onions are tender.
Reduce heat to simmer. Add Vodka, Smokin' Mary Mix and seafood medley. Simmer for two hours.
---