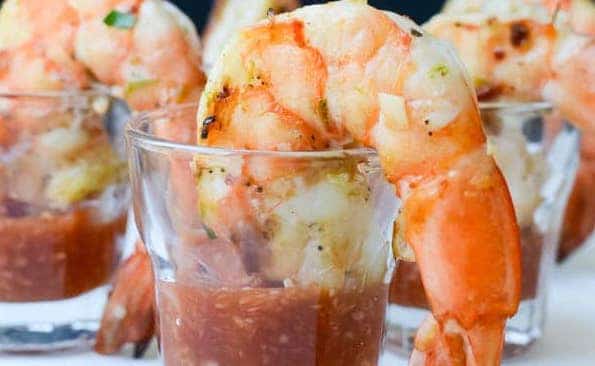 There are days that either I don't have time to whip up the perfect appetizer for that weekend party or I don't have the imagination. Insert Smokin' Mary Bloody Mary Mix here. I came up with this quick life-hack at the 2019 Dallas Gourmet Market. Not one to not participate in everything, I found out that there was a condiment and sauce competition. I figured, If I could find a few shrimp and some shot glasses, I would provide the most perfect cocktail sauce.
Yep, we won.
There is not much to this recipe. it's meant to be simple. But feel free to modify at will. I used some poached shrimp from the buffet table. Gussy it up with grilled shrimp or for other shrimp variations, watch Forrest Gump.
Smokin' Mary's Award Winning Cocktail Sauce
Ingredients:
Smokin' Mary Bloody Mary Mix
Shrimp cooked to choice

Directions:

Pour Smokin' Mary Bloody Mary Mix in a nice serving bowl or individual shot glasses. For extra spicy sauce, stir in raw horseradish.
Display shrimp to your liking. Bring to a party and impress your friends.